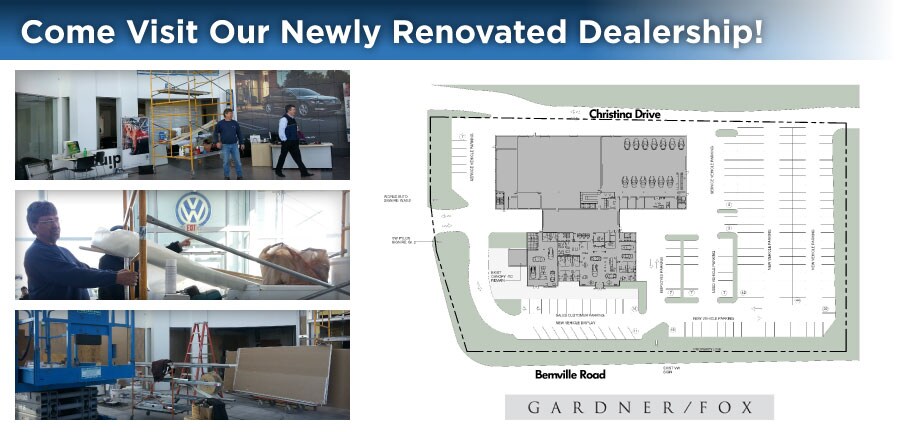 Come Visit Our Newly Renovated Volkswagen Dealership in Leesport, PA!
Thanks to the recently renovated showroom at Volkswagen Reading, we have the ability to provide our customers with an all-new automotive experience, better than ever before! Designed by the award-winning Gardner/Fox architects, the renovation gives our dealership a whole new look and feel. With modern flair and an open concept that encourages a friendly, transparent environment, everyone who steps through our doors will be thoroughly impressed with the new atmosphere.
Along with the renovations, we also made a variety of improvements to ensure each customer has an outstanding experience at our dealership. From the moment you walk inside, you'll know you chose the right place. We've furnished an all-new waiting area with a wide range of fresh coffees and cold beverages, and even added an 80-inch television to ensure you're entertained at all times. Our service area now features a redesigned reception area, vehicle pickup and cashiering system connected in one location so that we can provide you with a more streamlined process. If you would like to pick up some items to display your VW love, our parts boutique has been expanded and is now stocked with a stellar selection of Volkswagen-branded accessories and clothing, just in time for the holiday season!
Our customers deserve the best, so visit our Volkswagen dealership in Leesport to see all that our newly renovated building has to offer!